...Something To Say?...
Have you got something to say? Podcast it.
Brian Greene Nominated for Podcasting Award in November
Back in 2003 Brian was awarded 'Best Web Designer' in the IIA Netvisionary Awards and this year he has been nominated in the new 'Podcasting' category.
[update 16/11/2006] Brian won !!!!!!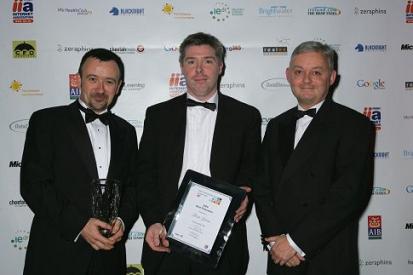 For six years doop have been championing 'Demand Radio on Demand' with the fusion of broadband RSS the iPod and a cast of thousands of other MP3 players, the last demand is down to you.
At doop we believe that first and foremost our own clients have something to say, we are already empowering our clients with the knowledge and power to also deliver spoken word content to their customers, staff and partners.
Now you can do it too. doop are looking for companies small and big with something to say, and we want you to podcast it.
We will provide you with the knack, or provide a full service provision of radio content produced to the highest standards so you too can tell your story.
For more details contact Brian Greene email brian@doop.ie